We provide a competitive and complete service for the dredging of lakes, ponds and waterways within the U.K.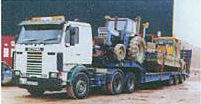 Our dredgers being purpose built are lightweight and small enough to move easily on and off site with the minimum of plant. With their weight and size combination we are able to move them on land with only a tractor unit to tow them thus reducing disturbance to the surrounding area. This also enables us to dredge not only the largest lakes but to also economically cover the smaller ponds.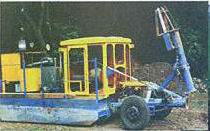 With minimal setting up time we spend a larger proportion of the time dredging and thus provide a very competitive rate to the customer. Our solution also minimises the effects on the environment.
With a combination of land based and floating equipment we are able to perform many varied duties for a wide range of clients. Our services include but are not limited to Canal and Lake dredging, silt pumping, barge loading, removal of debris from rivers, Lake restoration, Lake Deepening and Island construction. If you have a specific requirement not covered here please contact us to discuss your project.